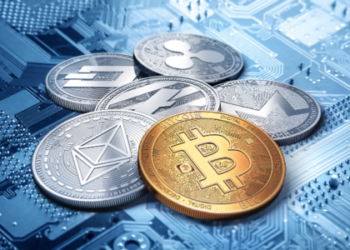 As the 2021 bull market cycle unfolds, old-timer Altcoins alongside DeFi tokens have quietly been climbing higher. One such project is Monero (XMR), a privacy-focused project. On May 7, Monero climbed to all-time highs of $524 amid a booming Altcoin market. Monero has been in an uptrend since late March after receiving a significant boost in optimism due to the possibility of Atomic swaps between XMR and BTC.
With the price increases seen at different times in Altcoins, it seems as though these members of this asset class are passing the baton between each other as investors seek skyrocketing profits. This year's market bull run is unique due to a shift in market values. The market's attention has gradually tilted from a digital asset's use case to its social standing. An instance is the meme cryptocurrency, Dogecoin (DOGE) which has rallied by nearly 7,000% since the year's start.
XMR/USD Daily Chart 
The rush to alternative cryptocurrencies is quite explainable as the Bitcoin market's consolidation mood continues to push traders to seek profitable opportunities in the Altcoin market. Bitcoin is presently trading inside the $51,000–$59,000 range, although its long-term sentiment remains skewed to the upside.
Recent trading sessions saw Bitcoin losing its market dominance to a thriving Altcoin market, with Ethereum (ETH), the second-largest digital asset by market capitalization, hitting a record high of $3,610. Bitcoin dominance at the moment is at the lowest value of 45% since July 2018 causing the Alt season narrative to continue mounting.
Another key highlight of this year's market bull run is that many old-timers Altcoins suddenly popped out of hibernation mode. At the time of writing, selected tokens, Dogecoin (+10.35%), Vechain (+12.70%), THETA (+10.54%), Huobi Token (HT, +16.69%), Verge (XVG, +14.52%), LISK (+39.99%), Cosmos (ATOM +16.66%), ICON (ICX, +21.53%) have posted impressive performances in the last 24 hours.
However, Aion (AION) remains one of the day's top performers, trading at $0.53, while up by 59.38% in the last 24 hours.
Dogecoin Climbs Ahead of Elon Musk's SNL
Dogecoin rebounded during Friday trading, after declining to lows of $0.53 following the mid-week rally to $0.69. Hours ahead of Elon Musk's appearance on Saturday Night Live, the second richest man reminded investors to be wary in a TMZ video on Twitter, stating "Cryptocurrency is promising, but please invest with caution!"
nevertheless, Doge's price rallied from lows of $0.53 to highs of $0.636 seen as at the time of writing. Elon Musk is set to make his promised appearance on Saturday Night Live as "The Dogefather" on May 8.
Image Credit: Shutterstock